Remote Intern Projects
Train & Grain
The Challenge
As a student or graduate, how can I secure a job when I have no practical experience?

How do I provide that first professional reference when I cannot get experience?

How do I gain the confidence I need to enter the professional work arena?

How do I improve my language skills if not exposed to that language's working environment?

How can I fit in gaining experience with my other study and life commitments?
The Solution
Cara International offers you the opportunity to gain experience to help you secure future job opportunities. Erasmus funding may be available for some students.
A Cara International reference shows employers your commitment to invest in your practical learning to gain experience.
Cara International will grow your confidence because of its 21 years of experience recruiting and working with people.
Cara International recruits EU applicants for the Irish job market. You will have an opportunity to improve your English or EU language skills through the project tasks we set
Where possible projects set in a time frame that works with you.
Project Management Interns
Content Management Interns
Project Boosted Sales By 50%
Intern Team Achieving Results
By working together to help everyone to gain new skills and insights
Rebuilt From the Inside Out
Learn to build a company from the inside out
Extending Demographic Reach
Your role will be to extend Cara Internationals Demographic Reach in Ireland, UK and EU.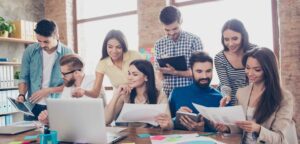 Increase Sales

80%

80%

Improved Marketing Traffic

50%

50%

Increased Conversion Rate

75%

75%

Increased Customers

60%

60%
Interns Achieving Amazing Results
Do you want to be part of an Intern team that learns to achieve amazing results
If so, show us your commitment by Apply Now
Help Cara International Grow
Help Build Jobs For You and Others